Your property at its finest.
We believe beautiful and sustainable landscape management is not only our responsibility.
That's why we specialize in:
+ Moderate to large properties
+ Complicated and challenging scopes
+ Demanding expectations
Is your property mission-critical?
Bio-Centric Landscaping
Bio-Centric Landscaping that combines the best of science and organic/ natural landscape practices.
The "Gardener" Approach
We take care of your property like a gardner, with smaller, two man crews on site for 3-4 days.
Team, Ownership, Excellence
We leverage our strengths, take responsibility and perform with pride.
Focused Management
Account manager who is on site multiple times each week ensuring excellence.
Gardening vs. Manufacturing
Smaller, two man crew on site for 3-4 days. We take care of your property like a gardner, not like a manufacturer.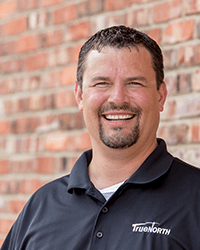 Mark Nelson
Sr. Account Manager
25 Years in commercial
management of landscape
and snow removal. History
of managing large, high
service level clients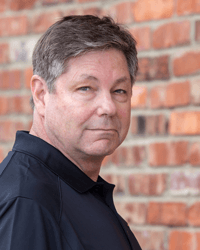 Bill Nolde
Staff Agronomist
Retired professor soil science & plant nutrition
Master Arborist
Developer of the "Biocentric" landscape maintenance model
 If you're a mission-critical facility, you already know it.
You expect a landscaping partner to manage all the details of a project and do it with excellence. We treat your property with the same care and attention to detail as we do our own homes. If you're ready to pass that off to an experienced, capable partner, we're ready to join you.
Innovation
Leveraging our team which includes award winning designers and leading agronomic professionals to introduce innovation and technology into the project
The Core of What We Do
There are a lot of people out there that provide landscape management as an ancillary service. You may speak to multiple individuals to ensure a single task is being accomplished correctly. That's now how we work.
The Highest Level of Service
For you, the highest level of service available is not a luxury, but a necessity.
High maintenance property? That's where we shine.
For more than 25 years, True North Outdoor has maintained some of the most demanding facilities in the Midwest.
We're always seeking to improve our game. Stats are one way to track our progress and that of our customers.
3 Year Retention Rate – 98%

Average Client Tenure – 7 Years

Clients to Managers – 9/1
WILDFLOWERS INSTALLED AT GM
Average root DEPTH in inches after IMPLEMENTING Bio-Centric Landscaping
YEARS MANAGING KC'S BEST LANDSCAPES
TALK TO ONE OF OUR BUSINESS UNIT LEADERS

Say Hello!